Clinical Reviewer: Amber Tarlton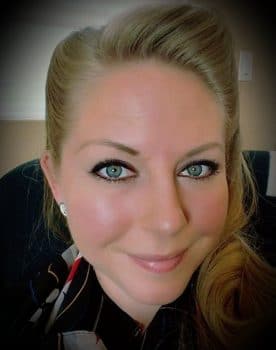 Amber Tarlton is a Licensed Clinical Professional Counselor (LPC), Nationally Certified Counselor (NCC), Master Addictions Counselor (MAC), Substance Abuse Professional (SAP), and Licensed Clinical Alcohol & Drug Counselor Supervisor (LCADC-S) who specializes in co-occurring treatment modalities in Las Vegas, NV. Her outpatient practice focuses on providing quality care to all members of her community, which helps to increases accessibility to treatment for those who need help the very most. Employing both evidence-based practices and holistic interventions in treatment, Amber and her therapy dogs meet their Clients where they are in life and build healthy foundations for Clients to grow from. She and her team provide individualized treatment to best serve all who enter her practice and believe that the smartest investment one can make is to invest in one's self.
Amber also spends a significant amount of time in the non-profit sector; researching new and innovative approaches to treatment, operating a non-profit that helps her community meet their basic needs (i.e. providing clothing and hygiene products to those who are struggling) and participating in outreach events throughout the city. She enjoys getting outside of the box to help others on their journey and you can often find her engaging in volunteer activities as she strongly believes in the power of a unified community.
Pages Reviewed by Amber Tarlton