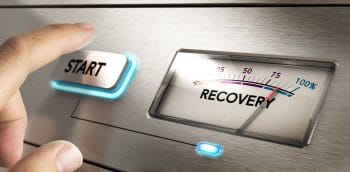 What Is the Opioid Recovery Process?
Recovering from a dependency or addiction to Opioids can be a long, hard process, especially when someone goes into it without all of the information. Whether it is for yourself or a loved one, finding the right treatment options can be important to ongoing sobriety. When entering a recovery program, make sure you have all of the facts about the center and what they offer. Not knowing what the program is like or finding a regular cookie-cutter treatment center can set someone up for relapse before they start.
Finding the right place to go for help, somewhere that instills better habits and treats any underlying conditions along with the addiction, can be just what someone needs in the long-term. Of course, doing that means that you have to know your options first.
Detox
In almost every case, the path to recovery will start with detox, or detoxification. This is when someone goes through the process of cleansing their body of any trace of substances. It can be difficult, but it is a necessary first step and not one that should be done alone.
Depending on the severity and length of addiction, the detox process can greatly vary in length and difficulty. While someone who had grown a slight tolerance may be able to get by with minute pain and slight, but negligible, cravings; someone who has suffered from years of addiction could experience a wide variety of withdrawal symptoms. People who attempt to detox on their own are more likely to experience greater pain due to increased severity of withdrawal symptoms, increasing their risk of relapse. When this happens, these painful memories can become associated with the idea of quitting, making it harder for them to attempt again.
In many cases, someone's addiction will start to bud while they are taking a prescribed Opioid. If the growing tolerance is caught early on, the prescribing physician can taper off the prescription. Allowing someone to avoid the excessive pain withdrawals can cause. Still, though it may seem they've avoided developing an addiction in this case, certain programs may be beneficial for them to readjust and avoid a greater issue later on.
Inpatient Rehab
Inpatient rehab is a common choice for many people who feel that they need to be removed from temptation. Typically ranging from 28 days to 6 months, inpatient facilities allow someone who is suffering from addiction to surround themselves in a safe, encouraging place where they can fully immerse in the recovery process. Many facilities also have in-house medical professionals who can help treat residents going through the detox process.
Many of the people who turn to substances, everything from beer to Heroin, do so as a form of release. That makes stressful situations a weak point for many who are recovering. Inpatient facilities are meant to help reduce the stress that someone experiences in day-to-day life. This allows the resident to be removed from potential triggers and focus on getting better. While there may be initial challenges, the benefits of inpatient rehab help the individual face them and work on strategies for recovery. Along with the added benefit of having a supportive staff caring for you along the way, inpatient rehabs truly are a necessity for many people who don't know how to live without their addiction.
Depending on the case, after someone has finished their time as a resident, they may elect to become part of an outpatient rehab program.
Outpatient Rehab
Outpatient rehab is an ideal choice for people looking to go through recovery while maintaining their lives. While it is shown to not be as effective as inpatient rehab, it is a good choice for those who need to continue to live at home for professional, academic, and care-giving purposes.
It is typical for individuals going to an outpatient facility to still go through the detox process. Afterwards, unlike an inpatient program, the individual will continue to live at home and attend the center during the day. It falls to a case-by-case basis, but someone could stay at the facility anywhere from 1 to 10 hours. In that time, those people will meet with counselors and physicians to evaluate their health and needs. Depending on the program, this could happen the following day or they may take a break and only go a few days a week.
While people may traditionally think of the inpatient process when they imagine rehab, outpatient treatment is a good choice for people who have other responsibilities and can't afford becoming a resident. Outpatient rehab helps parents who are responsible for their children or people who need to keep their job. This kind of rehab is also good for people who want to retain a sense of normalcy in their lives. However, this kind of treatment can add more stress on people who are trying to recover.
Intensive Outpatient Rehab
Similar to the outpatient process, intensive outpatient rehab allows people to maintain their lives outside of recovery. The key difference is that the time they spend at the facility is more structured. Rather than spend a few hours at the facility on certain days of the week, intensive outpatient rehab functions more like a job. This works for a lot of people who exit inpatient recovery but don't feel ready to go out on their own.
Recovery Support Groups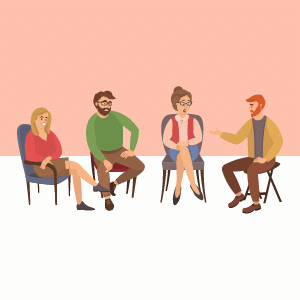 Recovery support groups, like Alcoholics Anonymous, are available without the need of rehab. Anyone who feels community would help them are free to seek them out. An easy web search or checking community center calendars can help locate where these groups meet.
Recovery support groups are highly recommended for individuals who are trying to recover on their own. Support groups offer a space for people who have all suffered from addiction in the past to share their stories and provide insight. While many of these groups were once based around the 12-steps, there are other options now for people who have different needs. What it comes down to, however, is opening up to a sense of community.
Often times, the hardest thing for people in recovery to overcome is a sense of isolation. When individuals leave a treatment center, it is likely that they may feel lost or without a sense of structure. Support groups are an excellent way for them to create their own schedule and continue what they practiced.
Relapse Prevention
Upon finishing a rehab program, be it in- or outpatient, many treatment centers provide after-program assistance. This can come in many forms. Some help with job placement, skill development, or even finding recovery support groups in the area.
One of the important parts of preventing relapse is finding fulfillment. Someone going from rehab back into their stressful life is more likely to fall back into old habits. Pursuing new work or a new dream can help make someone feel like they are moving forward in life. Many people who have recovered even make the decision to help others going through the same process. There are also medications available with prescription, such as Methadone, to help people who are still experiencing cravings and symptoms of withdrawal.
If relapse is something that you are worried about, try reaching out the facility you graduated from or a local support group. They may have the guidance or structure you need to stay on your path.
What Is Your Best Option for Recovery?
At the end of the day, everyone is different. What works for one person may not be what is best for another. While no one can tell you exactly what needs to be done, thinking about the individual situation can be helpful. When determining what you or your loved one need for recovery, think about these questions:
How long has the addiction/dependency persisted?
Is

this the first time recovery has been attempted?

What

and how many triggers are experienced on a daily basis?

How

supportive/stable is the home environment?

Is

there a support network (i.e. friends, spouse, family) already in place?