Outpatient Rehab for Opioid Addiction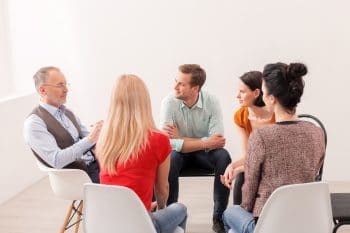 Outpatient Rehab for Opioid Addiction
Opioid abuse impacts millions of Americans every single year. Luckily, there are a number of rehabilitation options for Opioid addiction dedicated to helping individuals regain control of their lives, including outpatient rehab. Outpatient programs provide structured, educational, and supportive settings for individuals to address their addiction and identify potential problems that could interfere with the recovery process. With outpatient treatment, patients that have a mild to moderate Opioid abuse problem will better understand how their disorder has affected their lives and how to manage addiction in the future.
What Is Outpatient Rehab?
Outpatient rehab is a rehabilitation program that offers Opioid addiction treatment sessions that can be scheduled throughout the week. Compared to an inpatient program that is intensive and residential, the outpatient schedule is much more flexible and accommodating. Outpatient rehab allows patients to continue with their regular responsibilities and live at home, as it is non-residential and patients are required to only check into treatment at their allotted times for counseling and medication.
Individuals with a strong will to succeed in recovery and who have a committed, disciplined approach will benefit from an outpatient treatment program. Programs typically range from a few months to over a year, and generally only require 10 to 15 hours a week. During this time, patients check in with doctors who will evaluate their health, attend therapies, receive lifestyle coaching, and participate in other treatment methods. Afterwards, individuals undergoing treatment will go back home to their regular life before starting the process again the following day.
Types of Outpatient Rehab
The general types of outpatient rehab fall into the following three categories:
Day Programs
Outpatient day programs have the highest level of care and structure provided within an outpatient setting. In a day program, clients commit to meeting 5 to 7 days per week at an outpatient facility for multiple hours each day. During this time, patients will participate in ongoing therapy that focuses on over-all wellness, including group counseling, biofeedback, and other adjunct therapies, such as art or music therapy.
Patients may return home after each session, either to their families or a sober living home. Day programs require a considerable time commitment, which can limit an individual's availability to work or go to school until the program is finished.
Intensive Outpatient Programs
Intensive outpatient programs establish a treatment plan with defined, measurable milestones in place to indicate progress. As these milestones are met, the time commitment required per each week decreases.
The Intensive Outpatient Program is a good option for those that are serious about abstaining from drugs and alcohol, but still need to be able to work and perform daily responsibilities. This program requires multiple sessions for a few hours each week that are usually in the evenings to conduct counseling sessions, group therapy, relapse prevention education, and attendance in a 12-step or similar recovery support group.
Continuing Care
Continuing care groups such as Narcotics Anonymous are ongoing support resources to help an individual solidify their commitment to sobriety. The groups are typically facilitated by a licensed therapist and meet weekly. Some continuing care groups may be gender-specific or age-specific, and others may focus on a particular aspect of recovery.
Benefits of Outpatient Rehab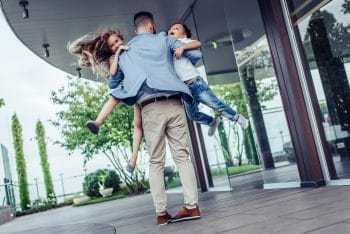 There are many benefits to outpatient rehab. Here are some of the most advantageous.
Flexibility
One of the main benefits of outpatient rehab for Opioid addiction is the flexible structure of the programs. Outpatient programs can usually work around patients' schedules, allowing them to keep family or work obligations.
Affordability
Every rehab facility differs in pricing due to the different services and amenities that they. However, it is safe to say that outpatient rehab is typically substantially less costly than inpatient rehab since you are using fewer facilities, services, and amenities.On average, outpatient rehab costs around $5,000 for a three month program, while the average cost for a three month inpatient rehab program can range anywhere between $12,000 to $60,000.
Access to Family
Throughout the outpatient rehab program, family involvement and support is emphasized, as patients return home after treatment and have constant access to their loved ones. Family support is vital to encourage patients and ensure that they stay on the right path to sobriety.
Disadvantages of Outpatient Rehab
While there are many benefits to outpatient rehab, there are some disadvantages as well.
Distractions
The ability to live at home while undergoing treatment may make some patients too comfortable and can distract them from their goal to get clean. Additionally, temptations are never far away, and some may find themselves vulnerable to give in to the urge to abuse Opioid drugs again.
Limited Access to Medical and Clinical Support
Whereas an inpatient program provides access to medical and clinical help 24/7, outpatient programs only provide medical care during a patient's specific time of treatment. This can make it harder for individuals to communicate with his or her counselor, therapists, case managers, and doctors. Patients may not get all the support necessary to stay on track.
Lack of Mutual Support
Families want to support their loved ones, but they often don't know exactly what patients are going through. Being able to build relationships with fellow treatment seekers provides a different kind support, and patients don't receive the same opportunity to do so as those attending an inpatient rehab.
Finding the Treatment Program That's Best for You
The decision of which type of treatment program would be best for an individual is often a difficult one to make. Whether you decide that an outpatient rehab program or an alternative form of treatment is right for you, Opioid addiction is a serious problem and it's important to take the first step toward getting help.