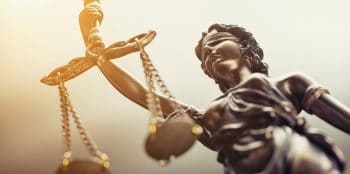 Massachusetts Targets The Family Behind OxyContin
Massachusetts attorney general, Maura Healy, is targeting eight members of the Sackler family and their company Purdue Pharma in an upcoming lawsuit, as she claims that they are "personally responsible" for inciting the nation's Opioid Crisis. The Sacklers and other members of Purdue Pharma have been accused of profiting from the Opioid Crisis by aggressively and deceptively marketing their drug OxyContin, claims that have since been denied by attorneys for the family and Purdue.
What's In The Lawsuit
The suit had been heavily redacted, but on January 28th, Suffolk County Superior Court Judge Janet Sanders ruled that the unredacted amended complaint must be publicly released by February 1st. This is due to the fact that Sanders believed the defense's protests unsubstantiated to keep the information a secret. The redacted pages "appear to be discussions of tactics that could be used to promote the sales of OxyContin (particularly in higher doses), to encourage doctors to prescribe the drug over longer periods of time, and to circumvent safeguards put in place to stop illegal prescriptions," Sanders says in the court filing.
Attorney General Healy is grateful to the court for lifting the impoundment on her complaint, as she believes the public and families impacted by the devastation of opioids deserve to see how Purdue and members of the Sackler family have "tried to shift the blame and hide their role in creating the opioid epidemic" for years. According to Forbes magazine, the Sacklers are worth approximately $13 billion, and this wealth has come directly from their ownership and promotion of Purdue Pharmaceuticals. Although Purdue has had previous lawsuits filed against it for "misleading and defrauding physicians and consumers" to how addictive Oxycontin is, the family has never been directly attached to those suits before now.
What Is The Current Status
The suit filed by Healy cites the Sacklers as the individuals responsible for Purdue's decision to deceive doctors and patients of the potency of OxyContin. Former Purdue Chairman and President Richard Sackler is described as a micromanager who was constantly trying to push profits even as the Opioid Epidemic increased in devastation, according to the complaint. In one alleged instance, Richard Sackler wrote in a confidential email, "we have to hammer on the abusers in every way possible. They are the culprits and the problem."
Purdue Pharma has responded to the amended complaint and states that both the lawsuit and Attorney General Healy are skewing personal conversations in order to vilify a company that produces only two percent of opioid pain prescriptions, rather than take action in working towards resolving the public health crisis. The Purdue Pharmaceuticals legal team plans to seek a stay in the case pending an appellate review of the judge's order.