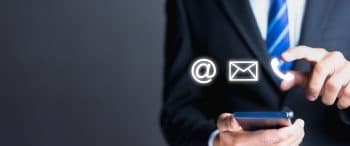 Contact Us
This is the information to get in contact with the team behind Opioid Help, not treatment professionals.
Getting in Touch with Our Team
If you have any inquiries about the content on this site or the company itself, you can reach us with the information below. No one on our team can direct you to someone who can help treat your addiction. If there is some medical emergency, please contact 911 immediately.
Address
Recovery Worldwide, LLC.
121 South Orange Avenue Suite 1450
Orlando, FL 32801
Phone
1-877-416-1550
Email
Any inquiries about the site, company, or content itself are welcome. We are open to hearing feedback and will take it accordingly. If you are sharing your story of addiction, please do not send it to us directly and use the form provided here. We cannot guarantee that stories shared directly to us through email will make it onto Opioid Help.
Why You Should Contact Us
Our in-house team are not medical professionals or consultants. If you are looking for actual medical help, please reach out to a local treatment center. Opioid Help is not owned or operated by a treatment provider and so has no in-house referral service to direct your call. We cannot answer any questions that would provide clarity to the status or severity of someone's addiction. We cannot diagnose, prescribe, or suggest any kind of treatment. Any questions like these should be directed towards a physician, medical professional, or some form of treatment professional.