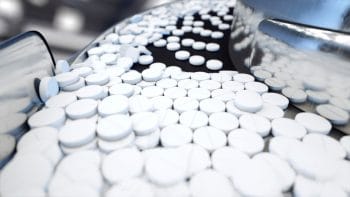 Settling the Oklahoma Opioid Lawsuit
Last week, Teva Pharmaceuticals agreed to pay an $85 million settlement with the state of Oklahoma – just days before the company was set to go to trial over allegations the company helped fuel the U.S. Opioid epidemic. Teva was cited by Oklahoma Attorney General Mike Hunter as creating a public nuisance through its production and deceptive marketing of Opioids along with more than a dozen other companies. Prior to the settlement, Teva was due to appear in court alongside the healthcare conglomerate Johnson & Johnson.
Teva Pharmaceuticals is the world's largest generic drug manufacturer and the state's claims focused on the generic painkillers it produced, as well as the branded products of Actiq® and Fentora®. Hunter and Teva announced the latest settlement early last Sunday morning. The settlement makes Teva the second company to settle with Oklahoma over the Opioid epidemic. Purdue Pharma, the maker of OxyContin®, was the first to settle in March and shelled out a $270 million payment to the state for addiction treatment resources and research.
In a statement announcing the settlement, Teva said the agreement "does not establish any wrongdoing on the part of the company." Teva also maintains that it "has not contributed to the abuse of Opioids in Oklahoma in any way."
A statement from Hunter's office said that the money won from Teva will be used to address the Opioid crisis in Oklahoma and fund new treatment centers in the area.
What This Means for the Impending Oklahoma Trial
With both Teva and Purdue off the table, Attorney General Hunter plans to continue to aggressively pursue Johnson & Johnson for all the "irreversible damage" the company has caused both the state of Oklahoma and the entire country. The state alleges that the company has functioned as a "behind-the-scenes kingpin" in the growing drug epidemic and must be brought to justice.
"Nearly all Oklahomans have been negatively impacted by this deadly crisis and we look forward to Tuesday, where we will prove our case against Johnson & Johnson and its subsidiaries," Hunter said in a statement.
As of now, Johnson & Johnson will continue to face trial for its alleged role in the nation's wide-spread Opioid addiction, and was scheduled to appear in court this past Tuesday on the 28th of May. The case is being overseen by Judge Thad Balkman without a jury and is the first of the civil lawsuits concerning a company's culpability for the drug crisis to go to trial due to Balkman's insistence.
The legal arguments that are to be unveiled during the course of the hearing are expected to be repeated at future trials. More than 40 other states throughout the country have filed lawsuits against a variety of drug companies, seeking compensation for medical, law enforcement, and treatment-related costs to the individual states.