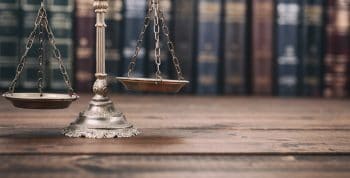 The Outcome of the Historic Oklahoma vs. Purdue Pharma Lawsuit
Purdue Pharma, the makers of Oxycontin®, has agreed to pay $270 million to settle the lawsuit that was brought forth by the state of Oklahoma's attorney general, Mike Hunter, in 2017. Hunter accused Purdue and the Sackler family of aggressively marketing the Opioid painkiller and fueling a drug epidemic that left thousands dead in the state of Oklahoma, and hundreds of thousands more throughout the country. Purdue denied any wrongdoing, stating that the U.S. Food and Drug Administration-approved labels clearly described the risks of abuse and misuse associated with the consumption of Oxycontin and other Opioids.
The settlement comes after Purdue fought the attorney general in court, seeking to delay the start of the trial, scheduled for May 28, and was denied. It would have been the first in the nation to go to trial with a jury from roughly 2,000 lawsuits filed in federal and state courts against Purdue and other drug makers.
Hunter said that $102.5 million of the $270 million settlement will be used to help establish a national addiction treatment research center at Oklahoma State University, with additional payments of $15 million each year for the next five years beginning in 2020. Purdue will also provide $20 million of addiction treatment and Opioid rescue medications such as Naloxone to the center over the same five-year time frame. A remaining $12.5 million from the settlement will be used directly to help cities and counties with the opioid crisis. The Sackler family will also personally contribute $75 million to the state of Oklahoma over the next five years.
The Settlement: a Model for Future Big Pharma Litigations
Purdue Pharma was not the only drug maker targeted in the lawsuit. Hunter also cited the companies of Johnson & Johnson, Teva Pharmaceuticals, and Allergan as fellow companies that deceived the public into believing that Opioids were safe for extended use. The settlement reached this past Monday was only with Purdue; the other defendants are still scheduled to go to trial.
In regard to the other litigations, Hunter says his team is "ready to go to trial on May 28" and produce adequate evidence for conviction. The state is involved in court-ordered mediation with them in the meantime.
One of the lead attorneys on Hunter's team, Brad Beckworth, said he hopes other states will use the Purdue settlement as a model to deal with their own lawsuits against drug companies. He was quoted saying that Big Pharma needs to pay for the damage they have done and that "the money needs to go to fixing the problem."
Lawyers for plaintiffs pursuing similar cases against Purdue and other Opioid manufacturers nationally second Beckworth's hopes, and welcomed Monday's settlement as a breakthrough that could help secure other deals.