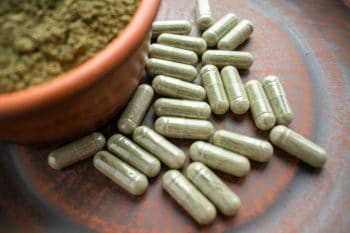 CDC Links Kratom to At Least 91 Fatal Overdoses
A recent report on state overdose data from the Centers for Disease Control and Prevention (CDC) found that Kratom was a cause of death in at least 91 overdoses between 2016 and 2017. A total of 152 of the overdose victims tested positive for Kratom at their time of death (even if the plant was not the cause), while 7 tested positive for having only Kratom in their system. Before the most recent report, the FDA had estimated about 44 Kratom-related overdose deaths since 2011.
The deaths raise the total for lives lost to the Opioid Epidemic. Kratom use has increased due to its popularity as a pain reliever – especially among those with prescription Opioid dependencies. The CDC found that among the Kratom-linked overdoses in its report, 80% of people had a history of drug abuse or addiction. Approximately 90% of the deaths involved someone who wasn't receiving medical treatment for pain. A majority of the 91 overdoses also involved Fentanyl.
Kratom comes from a tropical tree in Southeast Asia and is an herbal supplement. At low doses, Kratom may increase energy with stimulant-like effects. At high doses, its effects are more similar to Opioids like Morphine and Vicodin®. For this reason, many people have encouraged its use as a prescription Opioid alternative to treat chronic pain. However, Kratom supplements have not gone through the FDA's regulatory process. Furthermore, in April, the FDA explicitly dissuaded Kratom's use as it "appears to have properties that expose users to the risks of addiction, abuse, and dependence."
Kratom may also cause hallucinations, delusions, confusion, itching, sweating, dry mouth, constipation, and increased urination. In 2017, the DEA listed Kratom as a "drug of concern", though it has not been classified as a Scheduled I-V drug.
U.S. Kratom Abuse Statistics
50
hospitalizations
In 2018, Kratom was the source of a salmonella outbreak in 41 states where 199 people were infected and 50 hospitalized.
5,146
percent
Calls to poison control about Kratom increased 5,146% from 2011 to 2017.
68.9
percent
In a survey of people in residential addiction treatment, 68.9A% reported using Kratom to reduce cravings for Opioids.