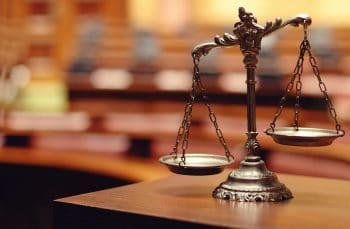 An Opioids Conspiracy Leads Seven Insys Executives to Prison
Last May, a federal jury in Boston convicted John Kapoor and six other executives of Insys Therapeutics of conspiracy under the Racketeer Influenced and Corrupt Organizations (RICO) Act, a law which permits the prosecution of the leaders of a criminal enterprise. This month, a judge sentenced all of the convicted defendants to prison for their roles in perpetuating the Opioid Epidemic.
Insys Therapeutics is a pharmaceutical company headquartered in Phoenix, Arizona. The company manufactured and sold Subsys, a Fentanyl-based sublingual spray designed to alleviate cancer pain. John Kapoor, a billionaire venture capitalist, founded Insys Therapeutics in 1990. While his company enjoyed success for over two decades, the FBI grew suspicious of the company's marketing techniques for its signature Opioid painkiller.
Arrests, Charges, and Prison Terms
In 2016, the FBI arrested six Insys executives: Michael L. Babich, Richard M. Simon, Alec Burlakoff, Michael J. Gurry, Sunrise Lee, and Joseph A. Rowan. Babich was the company's CEO and President, Simon was the National Director of Sales, Burlakoff was the Vice President of Sales, Gurry was the Vice President of Managed Markets, and Lee and Rowan were Regional Sales Directors. Federal prosectors charged them with racketeering conspiracy, mail and wire fraud conspiracy, and conspiracy to violate the Anti-Kickback Statute. The following year, the FBI arrested Kapoor, who owns 63% of Insys Therapeutics and served as the company's Chairman. In a separate indictment, federal prosecutors charged him with the same offenses as well as conspiracy to commit honest services fraud and violating the Controlled Substances Act.
Babich and Burlakoff pleaded guilty in January 2019 and testified against Kapoor. The other defendants fought the charges against them in court, but the jury convicted them all. On January 13, Judge Allison Dale Burroughs of the United States District Court for the District of Massachusetts sentenced Gurry to 33 months in prison. On January 21, she sentenced Simon and Rowan to 33 months and 27 months in prison, respectively. The following day, she sentenced Lee to one year in prison and Babich to 30 months.
On the final day of sentencing, January 23, Judge Burroughs sent Burlakoff to prison for 26 months and gave Kapoor the heaviest sentence: five and a half years behind bars. She did not grant the prosecutors' request for a 15 year sentence, citing Kapoor's age. He is 76 years old. Last November, Judge Burroughs overturned his honest services fraud and Controlled Substances Act convictions, but otherwise sustained the guilty verdict he received in May and refused his request for a new trial. Kapoor is the highest-ranking Big Pharma executive to be sentenced to prison in an Opioid-related case.
The Insys Bribery Scheme
The charges against Kapoor and his associates arose from their scheme to bribe doctors to prescribe Subsys to patients who did not need the medication. During the trial, some patients who received prescriptions for Subsys testified that they developed Opioid addiction as a result.
From 2012 to 2015, Insys Therapeutics used industry data to identify doctors who were more likely to prescribe Opioids. The company then paid them "speakers' fees" ostensibly for giving lectures at Insys-sponsored educational programs. In reality, the fees were bribes paid in exchange for Subsys prescriptions. The company even raised and lowered the fee amounts for individual doctors in correlation with the amount of Subsys they prescribed. Insys also bribed doctors with expensive dinners and luxury gifts. Consequently, Subsys sales increased by hundreds of millions of dollars.
Although the FDA only approved Subsys for cancer pain, patients received the Subsys prescriptions for less serious conditions, such as back aches and migraines. By now, at least 908 fatal Opioid overdoses have involved Subsys. Federal prosecutors have arrested and charged some of the doctors who participated in the bribery scheme.
To facilitate their conspiracy, the Insys executives created a "reimbursement unit" to lie to insurance providers about the health conditions of Subsys patients. Some insurers would not cover the costs of Subsys without prior authorization that a patient had cancer, so the Insys employees who comprised the "reimbursement unit" told insurers that patients who did not have cancer had the disease. Insys thereby misled numerous insurers into paying for a drug they would not otherwise have covered, a brazen act of fraud.
Last year, with Kapoor and other Insys leaders on trial, Insys Therapeutics paid a $225 million settlement to resolve a variety of federal investigations.The settlement included $28 million in asset forfeiture. To manage the costs of paying the settlement and defending Kapoor in court, the company became the first pharmaceutical firm to file for Chapter 11 bankruptcy protection. Nasdaq has since delisted shares of Insys Therapeutics, which launched the best-performing IPO of 2013.