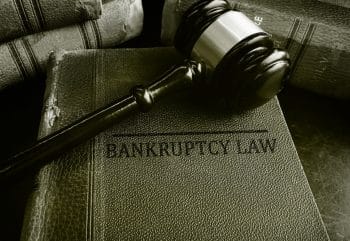 Insys, a Major Contributor to the Opioid Epidemic, Faces Justice
In 1990, billionaire John Kapoor founded Insys Therapeutics. His company was destined to grow into a painkiller producer worth almost $150 million by 2017. Although Insys was successful for many years, recent awareness of the catastrophic Opioid Epidemic which Insys helped supply has finally stopped the company in its tracks. Insys is now bankrupt and Kapoor is a convicted felon.
Insys Therapeutics manufactured Subsys®, a sublingual spray designed to alleviate pain in cancer patients. The main ingredient in Subsys is Fentanyl, a highly potent synthetic Opioid which has caused tens of thousands of fatal overdoses and cases of Opioid addiction in the United States.  On June 10, after paying a $225 million settlement to the federal government in response to racketeering charges, Insys Therapeutics filed for "bankruptcy protection." The company will continue operating and paying its employees as the company develops plans for a "court-supervised sale" of its assets to finance its legal costs, including over $10 million for defending Kapoor in court. Insys is the first pharmaceutical company to file for bankruptcy protection to manage ongoing legal troubles which have arisen from its role in the Opioid crisis.
The $225 million payment includes $28 million in asset forfeiture, a $2 million fine for mail fraud, and a $195 million settlement for violating the False Claims Act and defrauding Medicare. The federal government is not the only entity which has sued the company. Numerous patients, some of the company's shareholders, multiple states, over a thousand local governments, and the health insurance company Aetna have all filed or joined lawsuits against Insys.
A Criminal Conspiracy to Sell More Opioids
Although the company remains in litigation, its founder has already been convicted. Last month, a Boston jury found John Kapoor guilty of organizing a racketeering conspiracy. The prosecutors in the case convinced the jury that Kapoor had personally schemed to bribe doctors to prescribe Subsys. According to the allegations, Insys paid doctors to give lectures at a "speakers program" if they regularly wrote Subsys prescriptions. As a result, many patients received prescriptions for powerful and addictive painkillers even though they did not need them. Insys also used a fraudulent call center to send false diagnoses to insurance companies to deceive them into covering Subsys.
The criminal undertaking began in 2012 and lasted until 2015. It was so successful that Subsys sales increased by hundreds of millions of dollars and Insys launched an IPO in 2013. Kapoor, who owns 63% of Insys, made enormous profits. Meanwhile, many ordinary Americans received corrupted medical advice and unnecessary exposure to dangerous Opioids.
When the scheme unraveled, Subsys sales collapsed. Multiple high-level Insys executives pleaded guilty for their involvement in the conspiracy. Kapoor fought the charges against him, but he may now face 20 years in prison. The legal backlash against runaway Opioid prescriptions is continuing full force. Kapoor is one of the wealthiest and highest-ranking executives in the pharmaceutical industry to go to trial.
A Significant Milestone
The downfall of Insys is a significant milestone in the effort to bring to justice the individuals and corporations who made the Opioid Epidemic possible. The conviction of Kapoor demonstrates that prosecutors and the government are not afraid to punish powerful pharmaceutical executives.
Insys committed a crime by bribing doctors to write certain prescriptions. However, it is still legal for pharmaceutical companies to pay doctors to promote their products to other doctors. The government has thus far taken little action to regulate the marketing tactics of Big Pharma.
[UPDATE: On November 26, a federal judge in Boston overturned Kapoor's convictions of committing honest services fraud and violating the Controlled Substances Act. In a written opinion, Judge Allison Burroughs explained that prosecutors had not sufficiently proven their case against Kapoor to justify a guilty verdict for those charges. However, she upheld his convictions for mail and wire fraud and denied his petition for a new trial. Kapoor faces sentencing in January 2020.]