Insurance Companies Making It Harder to Treat Opioid Addiction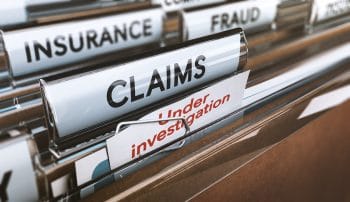 Insurance Companies Make It Harder to Treat Opioid Addiction
Although it seems that the public has become more aware of the dangers and addictive nature of Opioid medications, there have been few regulations by insurance companies to aid in the fight against Opioid addiction. A study conducted by clinician-scientists at Oregon Health & Science University in Portland, Oregon, found that insurance rules have increasingly limited the use of the live-saving Opioid addiction treatment drug, Buprenorphine, among Medicare beneficiaries between the years 2007 and 2018.
Buprenorphine relieves Opioid withdrawal symptoms in recovering addiction sufferers and normalizes brain function by acting on the same targets within the brain as Opioids. In addition to Methadone and Naltrexone, it is one of the only three medicines approved by the FDA for treatment of Opioid dependence.
"Buprenorphine is a safe and effective treatment that decreases deaths due to Opioids and stops Heroin and other Opioid use. People on Buprenorphine are able to get their lives back together," said co-author Todd Korthuis. Korthuis is an M.D., M.P.H., professor of medicine (general internal medicine and geriatrics), and public health and preventative medicine in the OHSU School of Medicine. "Medicare insurance companies are making it increasingly difficult to prescribe Buprenorphine while making it easy to prescribe Opioid pain medications that contributed to the Opioid epidemic."
Study and Results
To find the extent of at which insurance companies are limiting the availability of Buprenorphine, researchers from OHSU and the OHSU/Oregon State University College of Pharmacy analyzed data from the Medicare Part D prescription drug plan. They focused on evaluating the rate of pre-authorization requirements by insurers because such practices are commonly utilized to manage or limit access to certain drugs.
The study revealed a shocking result. In 2007, nearly 90% of insurance plans offered Buprenorphine without restriction. By 2018, that number had dropped to 35%. Over the same period, the proportion of plans that covered prescription Opioids, such as OxyContin and Hydrocodone, with no restrictions grew from 93% to 100%.
These results are particularly interesting because the insurance coverage for Buprenorphine seems to be falling at the exact time that medication treatment for Opioid use disorders is becoming more widely embraced in the medical profession. The U.S. Substance Abuse and Mental Health Services Administration recommends medications such as Buprenorphine to be the most effective response to Opioid addiction.
Korthuis attributes such an incongruity to the fact that most people still don't recognize Opioid addiction to be the affliction that it is: a disease. He explained in an OHSU press release that, "many people still believe that medication treatment isn't really recovery. Overwhelming scientific evidence supports that medicines like Buprenorphine are far more successful and safer than abstinence-only approaches. Buprenorphine saves lives. Abstinence-based approaches don't."