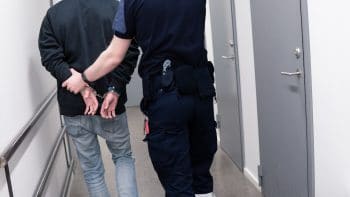 Ohio Doctor, William Husel, Held on $1 Million Bond for 25 Fentanyl Overdoses
In December 2018, Columbus-area Mount Carmel Health System fired Dr. William Husel, 43, on the suspicion of misconduct in the deaths of 34 patients. On Wednesday, he was arrested and charged by Franklin County, Ohio, for purposely overdosing 25 patients with the deadly synthetic Opioid, Fentanyl. While the majority of patients were receiving palliative, end-of-life treatment, 5 patients treated by Husel might have recovered had they not been under his care.
In response to the charges, Husel's defense attorney, Richard Blake said, "At no time did Dr. Husel ever intend to euthanize anyone — euthanize meaning speed up death."
Franklin County's prosecutor, Ron O'Brien, reported that most of the deaths took place during the overnight shift, where the acute care doctor and certified anesthesiologist was able to convince nurses (some new to the job) of the necessity of the unnaturally high doses he prescribed.
The fatal overdoses being investigated only include those with doses exceeding 500 micrograms – described by an emergency medical professional as "most likely lethal." In total, 48 nurses and pharmacists have been implicated in the crimes taking place between 2015 and 2018. However, the prosecutor's office has only charged Husel for the murders thus far.
Hospital Complicit in Deaths
While Mount Carmel fired Husel in December, they had begun to receive disturbing complaints months prior. In the 4 weeks it took Mount Carmel hospital to remove Husel from patient care, another 3 patients died. Presently, 48 Mount Carmel nurses and pharmacists are being investigated or have been reported to their corresponding review boards. Moreover, 30 were placed on leave, and 18 have stopped working at the hospital – some haven't worked there for years.
While the hospital reported that Husel had no prior incidents on his record as a doctor or a Mount Carmel employee for 5 years, he does have a criminal past. Prior to graduating from Ohio University College of Osteopathic Medicine and completing a residency at Cleveland Clinic Hospital, Husel pleaded guilty to "improperly storing a destructive device or pipe bomb." After the bomb exploded in 1994, Husel tried to frame someone else by putting a pipe and related paraphernalia in their car. In 1996, while attending Wheeling Jesuit College in West Virginia, he was given 6 months jail-time and one year of probation.