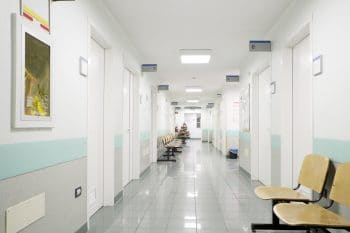 Doctor Over-Prescribes Fentanyl to at least 34 Now Dead Patients
At least 8 wrongful death suits have been filed against an Ohio hospital and doctor following mounting evidence that they over-prescribed Fentanyl (a synthetic Opioid up to 100 times more potent than Morphine). At least 34 patients (men and women ranging in age from 39 to 83) are dead after receiving medical attention from Dr. William Husel, 43. According to an investigation being conducted by the hospital (Columbus-area's Mount Carmel Health System), 28 of the patients received "excessive and potentially fatal" doses of Fentanyl, and at least 6 received excessive and unnecessary doses that were not thought to have been the cause of their deaths.
"On behalf of Mount Carmel and Trinity Health, our parent organization, we apologize for this tragedy, and we're truly sorry for the additional grief this may cause these families," said Mount Carmel President and CEO, Ed Lamb. "Our team has contacted these families and will continue to answer their questions and concerns as best as we can."
The potential victims were in the intensive care unit when Husel began treatment. Patient deaths spanned 2015 to 2018, though the hospital admits more deaths are likely to be uncovered during their investigation. Six pharmacists and 14 nurses are also on paid leave while authorities investigate why the unnaturally large doses weren't caught and stopped by other hospital staff.
Local and State Authorities Investigate
The Franklin County Prosecutor's Office is partnering with Columbus police's homicide unit to look into the allegations. The Ohio Department of Health is also investigating on behalf of the U.S. Centers for Medicare and Medicaid Services. No charges have been filed against Husel, but his medical license has been suspended by Ohio's medical board. The board said he presented "a danger of immediate and serious harm" to patients. Husel has yet to receive any prior disciplinary action by the state board, and it is as yet unclear what his potential motives were.
The hospital was alerted to the possible harm Husel was causing one day after the death of potentially his youngest victim, James "Nick" Timmons. Four weeks later, the hospital removed Husel from patient care–3 patients died in this time. In one case, the family of 79-year-old Janet Kavanaugh said she received a "lethal dose" of Fentanyl through her IV. Janet was pronounced dead 18 minutes later.
Fentanyl is responsible for a sharp rise in Opioid-related overdose deaths in the U.S., though illicitly manufactured street Fentanyl is largely to blame. Overdose deaths involving synthetic Opioids like Fentanyl increased nearly 47% from 2016 to 2017. Over 28,4000 people died of synthetic Opioid-related overdose in 2017.