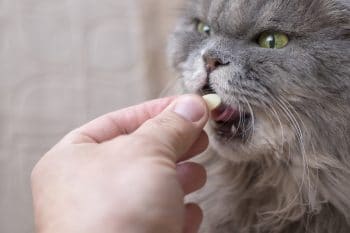 The Link Between Pet Prescriptions and the Opioid Epidemic
Recent studies have noticed an increase in pet opioid prescriptions. A Penn Medicine and Penn Vet study found a spike in the number of pet opioid abuse, but not pet hospital visits. The study highlights that there was a 41% spike in pet opioid prescriptions between 2007 and 2017, but the number of pet hospitalizations rose only 13% in the same time.
Many speculate the disparity between the number of prescription opioids written and the number of hospitalizations means that owners are either using or selling the prescriptions provided to their pets. Since many pets are provided powerful opioids that can affect humans, pet owners can easily abuse medications veterinarians write. The most commonly prescribed opioids pets receive are:
Tramadol
Hydrocodone
Morphine
Buprenorphine
Fentanyl
Codeine is available in pill form, while fentanyl come in patches for pets. These opioids are highly potent and are frequently abused in the opioid crisis affecting millions of Americans. A reported 300,000 Americans have died from opioids since 2000, with nearly 200 dying each day. Sadly, these numbers do not exclude children and teens, as the number of child hospitalizations due to opioids has doubled from previous years. Much of this occurs because of a child's curiosity and a medicine cabinet full of a parent's prescription opioids at home. Alternatively, this also stems from teens who cave into peer pressure or wish to do self-harm and try an opioid.
Opioid Misuse and Pet Abuse
Opioids, both prescription and illicit, are extremely habit forming and lethal. In cases of pet prescriptions and increased opioid use, some will stop at nothing to access opioids. Similar to doctor shopping—the act of visiting many doctors to get prescription opioids—pet owners are guilty of the same habits. Pets owners may fake illnesses in their pets for opioids. For example, one man taught his dog to cough when he cued him, so the owner who abused Hydrocodone could get more. He visited many veterinarians in a month's time and stocked up on Hydrocodone until local police got involved.
Even more disturbing examples of pet owners attempting to get opioids are the rising numbers of pet abuse cases. A woman was arrested after cutting her dog with razor blades. The dog's cuts needed stitches, and she reportedly requested Tramadol upon her vet visit. She doctor shopped until she was arrested.
A current study by the American Journal of Public Health noted, "13% of veterinarians knew an animal owner had intentionally made an animal ill, injured the animal, or make an animal seem ill" to get opioids. In addition to these finding, "44% of vets were well aware of opioid abuse or misuse by clients or veterinary staff members". Lastly, "12% of veterinarians were aware of veterinary staff opioid abuse."
Regulation of Opioids
In response to the increase of opioid abuse cases through veterinary means, the FDA is creating new ways to regulate this problem. Veterinarians are instructed to adhere to state regulations of opioids. This helps vets remain aware of how they're prescribing the pills. Fifteen states currently have statewide regulations, but the majority of states do not. Other ordinances have been in effects to prevent pet/owner opioid abuse. The FDA requires veterinarians to monitor stolen drugs from offices. They, in turn, report stolen drugs to the DEA.
Extremely destructive opioids like Recuvyra (Fentanyl) and Wildnil (Carfentanil) are not being marketed to the public. Educating pet owners of opioid safety and disposal would help lower the number of pet owners consuming them. Vets can use opioid alternatives for pain. Finally, knowing what opioid abuse and overdose looks like would provide the pet owner signs to watch out for.