Can Kratom Be Used to Combat the Opioid Crisis?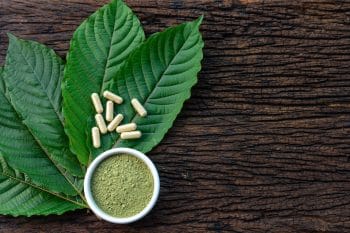 Kratom: Friend or Foe?
Due to a surge in the interest of hallucinogens for opioid addiction treatment, Kratom has been a subject of recent news discussions. Mitragyna speciosa or Kratom is a plant native to Southeast Asia. It has been used to increase energy and help with painful physical ailments; however, in rare cases, Kratom has resulted in the deaths of some. Other side effects include high blood pressure, anger, and delusions.
Kratom tea is one of the most popular forms of the herb. It is also available in powder form, which is the result of crushing the dried leaves and swallowing the powder. Individuals can eat its leaves or swallow them in capsules for the "high" or a feeling of intense calm. It is sought out because it functions by reducing feelings of anxiety, depression, and fatigue. Moreover, it can act as a stimulant if taken in small doses.
Despite its healing benefits, using the herb poses slight risks and can be potentially addictive. Recent studies have considered Kratom's ability to reduce chronic pain and be used to treat Opioid withdrawal symptoms.
A 2018 CNN report documented an expectant mother taking Kratom, resulting in withdrawal symptoms in her unborn baby. Previously, she was taking the prescription Opioid Oxycodone, for some years but stopped using it. The mother drank Kratom tea during her pregnancy. At birth, her baby was described as "jittery, screaming, and requiring an infusion of Morphine to stay alive." These are symptoms of Opioid withdrawal, called Neonatal Abstinence Syndrome when it occurs in babies. This example of Kratom's potential risks have fueled the debate on whether or not Kratom is effective, or addictive.
Kratom for Opioid Withdrawal and Treatment?
New data suggests Kratom is valuable in treating Heroin and Morphine dependence. Furthermore, several anecdotal stories reveal individuals who were abusing prescription Opioids switching to Kratom and finding relief.
Chemicals in the plant known as mitragynine and hydroxymitragynine attach to Opioid receptors in the brain, producing pleasant symptoms. The result is a feeling similar to the high Opioids produce. It can also have stimulant-like effects on the body if one takes it in small doses. These effects could be vital in fighting depression or mood changes during Opioid withdrawal.
Still, there is much controversy surrounding the addictive capabilities of the herb. The euphoric feelings produced can create dependencies if abused.  However, the high is milder than an Opioid dependence. Additional benefits include Kratom's ability to ease symptoms of chronic pain. It does not create respiratory depression or slowed breathing, hence the popularity of the herb.
Regardless, the DEA cautions users to be aware of the risks. Over 100 users have contracted salmonella post-Kratom use in 38 states. To add to this, the FDA considers Kratom an Opioid. Like other substances, expecting mothers can expose their unborn children to harmful chemicals if used. Mothers who are breast-feeding also expose their children to harmful chemicals.
The once-regulated herb should be taken with caution. Users should remain aware of the harm it can cause. Ongoing studies are continuing to explore Kratom's positive and negative effects.
Lastly, if someone struggles with a Kratom dependence, or poly-drug use involving Kratom, they should seek help immediately.