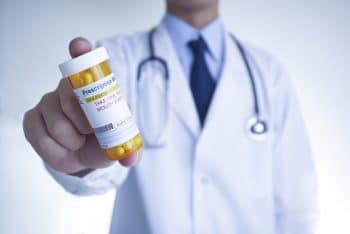 Cash-for-Pills Doctor Gets Life in Prison
Kansas physician, Dr. Steven R. Henson, was sentenced to life in federal prison this past Friday due to his involvement in the distribution of prescription Opioids that resulted in the death of one of his patients in 2015. The sentence was handed down in Wichita Federal Court by District Judge J. Thomas Marten, who indicated Henson was the cause of countless Opioid addictions and overdoses in the area.
The case against Henson, which also resulted in convictions on the charges of money laundering and falsifying patient records, was part of a nationwide crackdown targeting physicians accused of overprescribing Opioids. Henson's crimes included postdating prescriptions and writing them without a medical need or legitimate exam in return for cash. In some instances, he prescribed Opioid medications in knowingly dangerous amounts regardless of the detriment to his patients. Prosecutors presented evidence that his overprescribing of Alprazolam and Methadone was ultimately the cause of one of his patients' deaths in 2015, 32-year-old Nick McGovern.
Defense Argues Patients Were at Fault
Defense attorney Michael Thompson argued that McGovern's death was unrelated to Henson and by his own hand as he had ingested far more pills than prescribed and had taken other drugs that were not prescribed on the day that he died. Thompson contended that Henson did not contribute to the death, as an overdose would not have occurred if the drugs were taken as directed. Additionally, Henson argued that he had never prescribed drugs maliciously or for his own economic benefit; his only goal in life was to be an excellent physician and ease his patients' chronic pain.
Judge Marten was not moved by this claim, and identified Henson as "exacerbating a problem… not treating it."
Some of McGovern's family members spoke in court to show the extent of the damage of Henson's prescribing practices, including his mother Denis McGovern: "Before you [Henson], he wouldn't even take an aspirin for a headache… He was sent to you by his physician. You made him into an addict."
America is currently in the throes of an Opioid Epidemic and U.S. Attorney Stephen McAllister hopes that this sentencing will serve as a warning to the healthcare community. The National Association of Attorneys General found there had been 378 doctors charged with malpractice in relation to the prescription of Opioids by the end of 2016 alone.
"For any doctors, pharmacists or nurses who disregard their oath and distribute powerful drugs illegally to enrich themselves, the message today is that they will be prosecuted to the full extent allowed by federal law," McAllister said.
Thompson was on record saying that his client was disappointed in the sentence and plans to appeal.