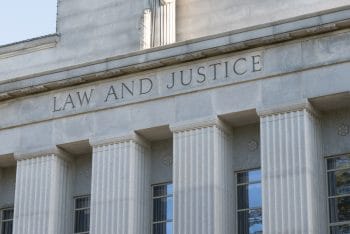 Former Execs, Distributors of Oxycodone and Fentanyl Face Criminal Charges
Laurence Doud III and William Pietruszewski, top executives of a drug distribution company, are now facing criminal charges for their company's role and their personal negligence in worsening the current Opioid Epidemic. Doud, 75 years-old and former chief executive of Rochester Drug Co-Operative (RDC), one of America's top 10 largest distributers for prescription medications, pleaded not guilty in Manhattan court last week. Pietruszewski, 53 years-old and former chief of compliance, however, pleaded guilty the week before. Both were charged with conspiracy to violate narcotic laws, conspiracy to defraud the US, and willfully failing to file "suspicious order reports" with the DEA. Additionally, the US attorney's office has filed a lawsuit in hopes of recuperation for penalties and injunctive relief.
Within a four-year timeframe, Rochester Drug Co-Operative distributed "tens of millions of doses" of prescriptions like Oxycodone and Fentanyl to pharmacies – much more than the company's compliance office could justify. Another problematic practice the RDC has been guilty of is supplying drugs to pharmacies other distributors have broken ties with as well as pharmacies "red-flagged" on its own, internal watchlist. RDC also filled 1.5 million orders for controlled substances to pharmacies between 2012 and 2016, but only reported 4 as "suspicious". Some employees described their company's clientele as a "DEA investigation in the making" and "like a stick of dynamite waiting for [the] DEA to light the fuse".
Executives' justification for continuing to do business with these entities (as well as concealing the pharmacies' illegal activity from the DEA) was a fear of loss of customers and revenue. Subsequently, the company enabled a culture of silence and secrecy.
Life in Prison a Possibility
By the company's own estimate, there were roughly 8,3000 suspicious orders, including thousands for Oxycodone, from 2012 to 2016. While the company marked only 4 as "suspicious", they saw a surge of orders for Oxycodone tablets (from 4.7 million to 42.2 million) accounted for. Unsurprisingly, Doud saw his earnings increase astronomically to over $1.5 million in 2016.
In their criminal case, RDC entered a plea agreement and, similarly, reached a settled in their civil case. Moreover, the company has agreed to 3 years of outside supervision and changed its compliance policies. The company also agreed to pay $20 million in fines. In 2017, they implemented new management.