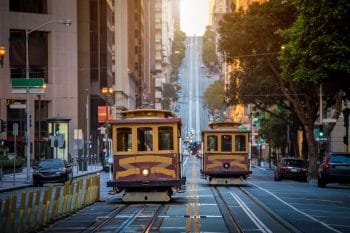 The Number of Fentanyl Overdoses in California Is Growing
The continuous growth of the Opioid Epidemic in America has been fueled by the spread of Fentanyl, a synthetic Opioid that is mostly imported from China and is now causing a growing number of Fentanyl overdoses in California. While the exact structure of Fentanyl can vary between different analogues, it has been reported to be 30 to 80 times more potent than Heroin, depending on the source. It's potency, and low cost of production, has led it to become a popular filler and substitute to cut other substances with. This has caused people, who did not know what they were taking, to overdose on small amounts on Heroin, fake prescription pills, Cocaine, and even straight Fentanyl sold as a different drug.
The concentration of these cases have been along the East Coast and in the Midwest. As of 2017, however, overdoses from synthetic Opioids increased by 44% in California. This brought the total number of deaths from synthetic Opioids in California to 536, 429 of which were credited to Fentanyl.
A new wave of deaths from Fentanyl began in early January this year with three men in Fresno. The three men took what they thought was Cocaine. Within two minutes, each of them had overdosed. While one of the men died at a hospital, the other two were treated and released. Five days later, almost 300 miles north, 13 others were hospitalized with suspected overdose.
The house in Chico, California, where the group of 13 seemingly overdosed was declared a hazardous scene. Two officers, who investigated the property, were treated at the hospital after they felt ill being near the drug. The substance is suspected to be Fentanyl but has not been confirmed.
Finally, the week following the Chico incident, two men and a woman were treated for overdose 30 minutes away in Oroville, California.
In the case of the three men in Fresno, it has since been confirmed that they took "100% Fentanyl." Fentanyl is strongly suspected to be involved in Chico and Oroville, given the evidence, but has not yet been confirmed.
California once had one of the lowest Opioid-related deaths per capita in the US. Now, with this new wave of deaths that are suspected to be tied to Fentanyl or one of its analogues, authorities are worried that the synthetic Opioid may be making it across the state. If this were to happen, with California's huge population, the epidemic that has already plagued our communities could become far worse.
This isn't due to people wanting and looking for Fentanyl, but the dealers using it as a means to make a greater profit. Many people have reported avoiding Fentanyl when they are aware of its contamination, and some cities are providing Fentanyl test kits to check the purity of other substances. Fentanyl is not something that people who suffer from addiction look for, it is the opposite. Addiction isn't a choice, it is a disease that develops as the body's natural response to many pain medications. Unlike the prescription Opioids that many become addicted too, however, there is no safe amount of Fentanyl that someone can take. Especially when it is an illicit analogue of Fentanyl that could be even more potent.