FDA Requiring Pharmaceutical Companies to Reevaluate Opioid Effectiveness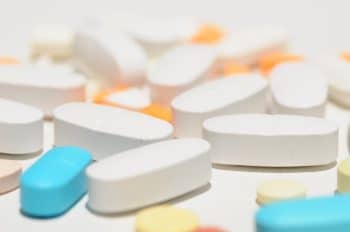 FDA to Require Drug Manufacturers to Reexamine Patients' Need for Opioids
The Food and Drug Administration (FDA) will soon require pharmaceutical companies that produce Opioids to study their effectiveness in dealing with chronic pain. This decision comes out of the government's attempts to further rein in the rampant Opioid epidemic.
Yet, the new study comes with contention. While multiple studies have called into question the usefulness of Opioids after 12 weeks, others claim that conclusive research is scarce. This move could give way to stricter prescribing guidelines at a federal level.
The study also comes with the passing of the Support for Patients and Communities Act in October. The legislation gives the FDA power to order "effectiveness studies," for drugs on the market. Prior to the change, the FDA could only order "safety studies". Currently, the FDA may deem any drug "safe" for a limited period of use. However, calling the effectiveness of certain medications into question could stop some Opioids from being prescribed at all.
For now, only sellers of brand-name drugs will have to complete the study. Nonetheless, generic-brand producers will be compelled to follow whatever changes the FDA declares.
Opioid Use Linked to Pain Sensitivity
A second, FDA-mandated study will determine if Opioids can actually cause users to become more sensitive to pain. The results of a study of Opioid-induced hyperalgesia  would determine if Opioids are actually riskier than originally thought. If research proves that Opioids are not only less effective, but more likely to cause greater long-term pain, we could see major changes in how Opioids are prescribed.
According to FDA Commissioner Scott Gottlieb, a finding of ineffectiveness in a rigorous, FDA-supervised study could permit the agency to change the labeling, rules, and use of certain Opioids.
Other organizations, like Physicians for Responsible Opioid Prescribing, have been fighting for these kinds of actions and tighter restriction on who receives Opioid pain relievers. Director of Physicians for Responsible Opioid Prescribing, Andrew Kolodny, is hesitant about the FDA's studies.
"That's exactly what the FDA said to us in 2013," Kolodny said in an interview. "Five years later, we don't have the studies and another FDA commissioner says, 'We're going to do the studies.'"
All of this news comes after the FDA approved Dsuvia, an Opioid 50 times stronger than Fentanyl, in November of 2018. This choice drew criticism from media and organizations like Kolodny's.