Dept of Justice Charges British Opioid Maker with Marketing Fraud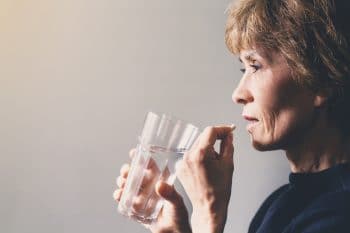 DoJ Claims Drug Manufacturer Made Billions from Fraudulent Opioid Marketing
On Tuesday, federal prosecutors indicted British Opioid manufacturer, Indivior, after an investigation alleged the company profited from intentionally misleading healthcare providers and insurers. The 28 fraudulent marketing charges include conspiracy, health care fraud, mail fraud, and wire fraud. The indictments claim the makers of Suboxone® (a combination of addiction treatment medications, Buprenorphine and Naloxone) purposely misled doctors and Medicare and Medicaid providers by asserting their product was safer and less likely to be abused than cheaper, generic versions of the drug.
By claiming their more expensive versions were less prone to abuse, Indivior was able to make billions of dollars from doctors (some of which wrote high numbers of Suboxone prescriptions) and government insurers. The indictment from the federal court in Abingdon, Virginia, follows an investigation that included the FDA, Virginia's state attorney general office, and other agencies.
In response, Indivior released an 8-page dispute of the charges: "Put simply, Indivior is not a contributor to the Opioid epidemic. Rather, as acknowledged by government experts at the FDA and CDC, its medicines are a key part of combatting it. Key allegations made by the Justice Department are contradicted by the government's own scientific agencies, they are almost exclusively based on years-old events from before Indivior became an independent company in 2014, and they are wrong."
Indivior separated from Reckitt Benckiser in 2014. Its shares had already fallen four-fifths in value before the charges as it faced increased competition from generic makers of the same drug; shares dropped another 71% after news of the indictment broke.
Suboxone's Role in the Opioid Crisis
After the FDA approved Suboxone for the treatment of Opioid addiction, the company had a period of exclusivity in selling its tablet form of the drug. In 2010, the indictment alleges, Indivior began developing a film version (for use under the tongue) as a "safer" alternative. However, prosecutors say that, in reality, the dissolvable version was actually more dangerous because it was easier to abuse and children were at risk of being exposed to it.
To encourage doctors to prescribe its film version of Suboxone, Indivior initiated a "Here to Help" campaign via the internet and telephone calls.
Indivior's statement asserts, "The department has apparently decided it would rather pursue self-serving headlines on a matter of national significance than achieve an appropriate resolution."