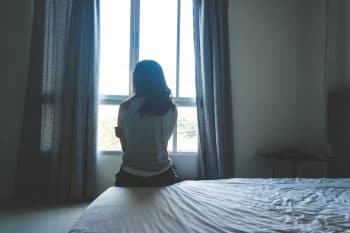 Addiction and Sex Trafficking Reports in Portsmouth Attract National Attention
In a town of less than 18,000 people along the Ohio River, rumors of corrupt local officials heading a sex trafficking organization were public knowledge for years. That is, until an 80-page federal affidavit for a wiretap was filed by the Drug Enforcement Administration in 2015. The affidavit is among hundreds of documents that demonstrate how several prominent Portsmouth, Ohio, authorities–including lawyers, judges, police and probation officers, a medical professional, and businessmen–forced local women into prostitution, using their addiction to not only control their behavior but threaten them if they tried to escape or talk about their experiences.
A team of investigate journalists and photographers from The Cincinnati Enquirer, guided by investigative editors from USA Today, spoke with over 100 people regarding Portsmouth's "open secret." Alongside arrest records, court documents, and threats of legal action from the Enquirer's counsel–against Scioto County to access public information and hearings–the team revealed the framework of a sex trafficking scheme that spanned the Midwest.
The article released by both news publications in late March focuses on the alleged ringleader, Michael Mearan, 73, a criminal defense attorney who lives and works across the street from the Scioto County Courthouse. It links the lawyer to 27 women over twenty years who claim to have acted as prostitutes under Mearan's direction. They reported being given drugs and money to feed their addiction for each sexual encounter set up by Mearan.
All but one of the women chose to remain anonymous out of fear of backlash from corrupt authorities. In 2013, one of the alleged women went missing and another was found dead of "multiple traumas."
The Link Between Drugs, Addiction, and Sex Trafficking
The women in the article detail their experience with drugs and sex trafficking, and how one contributed to the other. Six of the woman interviewed were represented by Mearan for drug charges. They said the attorney promised them leniency from judges and parole officers as long as they would have sex for money. Also, they reported feeling threatened if they tried to escape in an area already known nationally as a "pill mill."
For some of the women in Portsmouth's case and thousands more across the country, an alcohol or drug addiction can lead them to make choices with devastating consequences. People suffering an Opioid addiction will go to extreme lengths to feed their addiction–putting them at high risk to be recruited by human traffickers. Opioids like Heroin and Oxycodone change the way the brain works, making securing the next hit of the drug the central goal of their life. Furthermore, human traffickers commonly use drugs to make their victims obey orders, work harder, and work for longer periods of time.
If you or someone you know is a victim of sex trafficking, call the National Human Trafficking Hotline at 1 (888) 373-7888 or text HELP or INFO to 233733.