Access to Naloxone & Reducing Stigma Vital to Saving Lives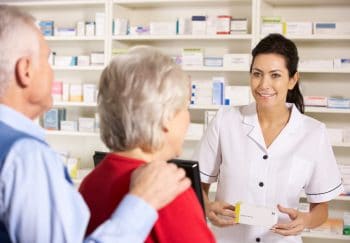 Study Shows Naloxone Availability Vital to Saving Lives
In the nation's capital, emergency room visits involving a suspected Heroin overdose fell by 67.5% between 2017 and 2018. Alongside the District of Columbia, ten states (a majority on the eastern half of the US) saw declines in their Heroin-related ER visits. These encouraging numbers come as near-equal increases in Heroin overdose batter other areas of the country. As researchers continue to study the effects of policy changes and public health resources, the importance of changing community stigma surrounding addiction is proving just as vital to reducing drug deaths as access to addiction treatment medications.
Another study, published in JAMA Internal Medicine this month, indicates that increasing people's access to the overdose-reversal drug, Naloxone (brand name Narcan®) may result in fewer overdose deaths. States that permitted pharmacists to sell Naloxone witnessed a 34% decline in Opioid-related deaths compared to states that do not.
In D.C., public policymakers acted fast after fatal Opioid-related overdoses doubled from 2015 to 2016, then continued to increase in 2017. The territory focused on increasing access to addiction treatment options and encouraging D.C. residents and family of people taking Opioids to carry Naloxone. By working on changing the stigma surrounding addiction from negative to empathetic toward mental health issues, the area was able to make the most significant strides in reducing Opioid deaths in the country.
How the Stigma of Addiction Hurts Harm Reduction Efforts
While 48 states and DC currently allow access to Naloxone without a prescription at drugstore chains like CVS, some states are undermining their own progress by allowing prejudices against addiction to halt certain harm reduction policies. Indiana, for example, has passed legislation to enact certain harm reduction methods (such as increasing Naloxone availability and syringe exchanges). Yet, some lawmakers still see addiction as a failure of character or choice – evidenced by the limitations within addiction treatment policies that limit their effectiveness.
Despite an HIV outbreak in the state and passage of a law that allows syringe exchange programs, possessing a syringe (even one from an exchange center) was elevated from a misdemeanor to a felony. Moreover, overdose bystander laws in Indiana (also known as Good Samaritan laws) only apply to bystanders who try to administer Naloxone to the victim. Currently, no research suggests that the "average bystander would have Naloxone readily available in such a situation, despite laws that seek to increase its access."
Perhaps unsurprisingly, Indiana is one of three states with the largest increases in emergency room visits for Heroin overdose, increasing 11.5% from 2017 to 2018.