Why Behavioral Health Center?
Why Phoenix Behavioral Healthcare is the First Choice for Recovery
Phoenix Behavioral Healthcare is a State of the Art comprehensive treatment center for Drug and alcohol rehabilitation and co-occurring medical and mental health problems associated with the spectrum of addiction. Our "rehab rescue team' works around the clock to assess, triage, formulate, and implement a holistic and science based approach to your distress with evidence based and cutting edge medical and holistic therapies.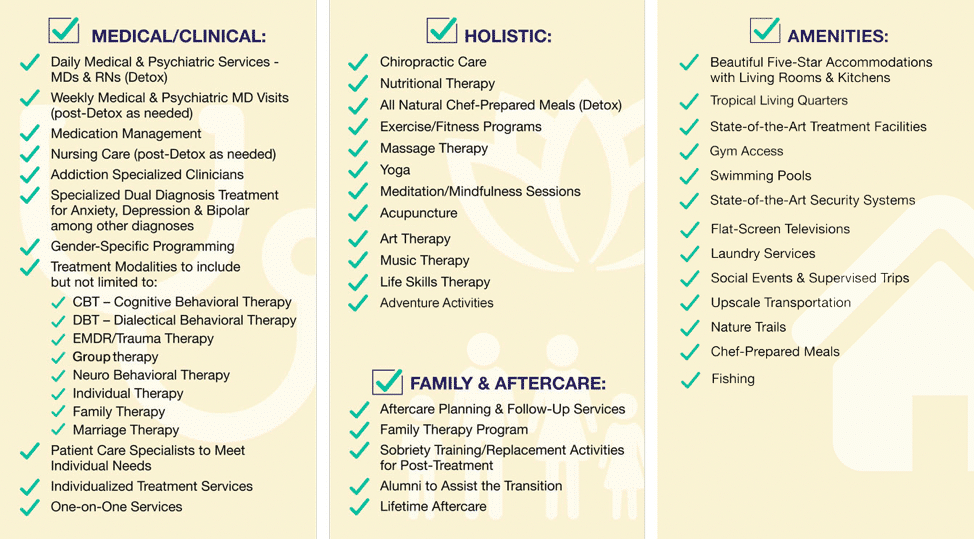 What Does State of the Art Mean
Phoenix Behavioral Healthcare takes the time to fully assess the entire person to determine the best approach to treatment for each person. We do a full medical workup to determine what a baseline is for each patient from blood and urine tests to determine everything from vitamin deficiency, to liver function, blood counts, thyroid function so that we can fully understand any effects addiction may be related to these tests or these results may contribute to the overall health of the patient. Our rescue team does a full psycho social evaluation to see what environmental, genetic, developmental, neglect, trauma, legal, employment, and relationship factors may also contribute to the present condition of the patient. Our team also does a full Psychiatric evaluation to look for co-occurring mental health issues that may contribute to presenting problems. We add a neuro-behavioral health evaluation to determine the brain dysregulation from all of the above, may have affected the person, and a treatment plan that will pull together all these results. That plan involves a triage approach. We have to address the most serious issues and move into a blend of neuro behavioral therapy, psychiatric stabilization, medical stabilization and social stabilization to maximize this first phase of treatment and allow us to project the beginning of a post phase one treatment plan. In most cases it took a long time to get to this point of needing help and it will take a long time to recover and achieve long lasting sobriety.